We love music.
Moriah "Ryah" Lichtenstein – FLUTE
Stephen Dydo PhD- VIOLIN, GUITAR & COMPOSITION
Susan Altabet – PIANO, VOICE & FLUTE
Tom Williams MM – GUITAR, PIANO & BASS
Tristan Sullivan – DRUMS & KEYBOARDS
---
Kevin Collins – GUITAR
Kevin is a graduate of the Hartt School in Classical Guitar. In New York, he appeared at Windows on the World in the World Trade Center and at The Rainbow Room and taught guitar at Columbia University. Formerly, Kevin was Guitar Faculty at the University of Massachusetts Music Department Performing Arts Division. Kevin teaches all kinds of music and uses songs to teach music theory.
---
Ben Peterson – CELLO
A graduate of Grinnell College, Mr. Peterson studied with Yehuda Hanani at the Peabody Institute. He recieved his doctoral degree from Boston University. Ben is an active soloist and chamber music performer, as well as former conductor of the Amherst Regional High School orchestra, and a really fantastic cello teacher.
---
Moriah "Ryah" L:ichtenstein – FLUTE
Ryah always wanted to play in an orchestra and started flute at an early age. She studied at the Powers School in Boston and was Principal in the All-State Wind Ensemble. She is now an undergrad at UMass where she works with Dr Cobus du Toit. Ryah also teaches leadership to young people at the Dance New England summer camp. Ryah has a certain excitement to share her love of the flute and music with her students. She makes practicing fun.
---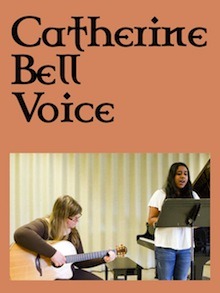 Catherine Bell – VOICE
Catherine holds the MM degree from UMass in Vocal Performance and studied with Oren Brown at Smith. She teaches through the Five Colleges and directs the group Voces Feminae. Catherine directs music at St. Brigid's Catholic Church in Amherst. She teaches a variety of styles including Classical, Musical Theater, Show Tunes, Early Music, Folk, Gospel, Blues, Pop, etc.
---
Christina Choi – PIANO

Christina received her DMA in Piano from the Univ of Texas Austin. In Austin, she started a piano program at the Little Tiger Chinese Immersion School, for preschoolers and kindergarteners, ages 3-7 and above. Christina is a patient, thoughtful teacher who loves sharing her joy of music with her students.
---
Susan Altabet – PIANO, VOICE & FLUTE

Susan just moved to this Happy Valley from New York City where she taught at Crestwood Music Education Center for over 20 years and sang in many churches, synagogues, and choral concerts. She started piano lessons at the age of 8 and has two degrees from Trinity College of Music London. Susan brings an incredible richness to her lessons and will help you make your music sing.
---
Jin Lee – PIANO
Jin Lee is part of the Piano Collaborative Program at UMass/Amherst and she did her undergrad at the Univ. of Iowa. Jin is a happy, patient teacher with many years of experience who loves her job and all the people you meet. Please CONTACT us if you have any questions.
---
---
Tom Williams – GUITAR, PIANO & BASS
A talented multi-instrumentalist, Tom's music degree is in the bass, both acoustic upright and electric, from the University of Arizona. Tom is also an accomplished jazz guitarist, as well as folk, acoustic, and electric styles. And he has played and taught piano for many years. Whatever your interest, Tom will help you have the most fun with your instrument. Check out his website at tomwilliamsguitar.com
---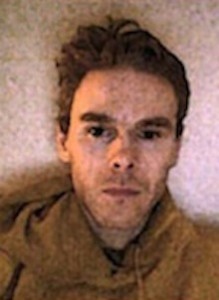 Tristan Sullivan – DRUMS & KEYBOARDS
Tristan Sullivan teaches drums, keyboards, and music therapy at the Red Barn. Tristan has played in jazz, funk and rock bands extensively throughout New England, on drums and keyboards. Tristan graduated Cum Laude from Westfield State University in Music Ed. and he is a MCLA K-12 certified classroom teacher. He has taught Middle School music and also teaches at the Berkshire Music Center.
---