We love music.
---
Kevin Collins – GUITAR
Kevin began teaching guitar in Amherst in 1969. He is a graduate of the Hartt School in Classical Guitar. In New York, he appeared at Windows on the World in the World Trade Center and at The Rainbow Room and taught guitar at Columbia University. Before starting the Red Barn, Kevin was Guitar Faculty at the UMass Music Department Performing Arts Division. Kevin teaches all kinds of music and uses songs to teach music theory.
---
Alan Geyer – PIANO & COMPOSITION

Alan holds a B.I.S. in piano performance from Georgia State University (magna cum laude); and an M.A. in Liberal Arts from St. John's College in Santa Fe. Alan encourages his students to play the music that they love, whatever that may be. He helps you make sense of how you play piano, and, most of all, he makes lessons fun!
---
Carol Hutter – VIOLIN & VIOLA
Carol Hutter has taught violin and viola in the valley for over 40 years, and now her former students are bringing their own children to her to experience the same joy of music. Starting at an early age, when Carol was 19, she played principal viola at the Berkshire Music Festival at Tanglewood where she earned a fellowship as a soloist under Leonard Bernstein. Carol founded the Suzuki program at NCMC and teaches both traditional and Suzuki methods. Carol never forgot how much fun playing music is and will help you make music fun.
---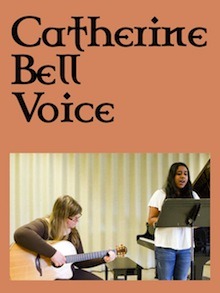 Catherine Bell – VOICE
Catherine holds the MM degree from UMass in Vocal Performance and studied with Oren Brown at Smith. She teaches through the Five Colleges and directs the group Voces Feminae. Catherine directs music at St. Brigid's Catholic Church in Amherst. She teaches a variety of styles including Classical, Musical Theater, Show Tunes, Early Music, Folk, Gospel, Blues, Pop, etc.
---
Hannah Howell- VOICE & PIANO
Hannah Howell graduated with her BMus magna cum laude in Commercial Voice from Belmont University in Nashville. In Nashville, she was an in-demand studio backup singer and you have probably heard her sing without ever knowing it. Hannah started singing and playing piano at an early age and brings all that love and fun to her teaching.
---
Moriah "Ryah" Lichtenstein – FLUTE
Ryah always wanted to play in an orchestra and started flute at an early age. She studied at the Powers School in Boston and was Principal in the All-State Wind Ensemble. She is now a fifth-year Senior at UMass where she works with Dr Cobus du Toit. Ryah also teaches leadership to young people at the Dance New England summer camp. Ryah is excited to share her love of the flute with her students. She makes practicing fun.
---
Scott Pemrick – TROMBONE & TRUMPET
Scott is an adjunct faculty member at Mount Holyoke College and trombone professor at Smith College. He holds degrees from the Crane School and New England Conservatory. Scott performs with the Pioneer Valley Symphony, Brass Attack of Springfield, and the Berkshire Big Band. He brings the fun of playing music to his lessons.
---
Stephen Dydo DMA – Violin & Guitar

With a DMA in music composition from Columbia University, Stephen brings 30 years of experience teaching in the community music school setting. He is a patient teacher who engages his students and shares his love of music.
---
Susan Altabet – PIANO, VOICE & FLUTE

Susan moved to our Happy Valley from New York City where she taught at Crestwood Music Education Center for over 20 years and sang in many churches, synagogues, and choral concerts. She started piano lessons at the age of 8 and has two degrees from Trinity College of Music London. Susan brings an incredible richness to her lessons and will help you make your music sing.
---
Tom Williams – GUITAR, PIANO & BASS
A talented multi-instrumentalist, Tom's music degree is in the bass, both acoustic upright and electric, from the University of Arizona. Tom is also an accomplished jazz guitarist, as well as folk, acoustic, and electric styles. And he has played and taught piano for many years. Whatever your interest, Tom will help you have the most fun with your instrument. Check out his website at tomwilliamsguitar.com
---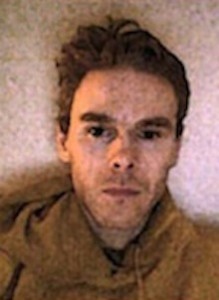 Tristan Sullivan – DRUMS & KEYBOARDS
Tristan Sullivan teaches drums, keyboards, and music therapy at the Red Barn. Tristan has played in jazz, funk and rock bands extensively throughout New England, on drums and keyboards. Tristan graduated Cum Laude from Westfield State University in Music Ed. and he is a MCLA K-12 certified classroom teacher. He has taught Middle School music and also teaches at the Berkshire Music Center.
---