We love music.
Kevin Collins – GUITAR
Ben Peterson – CELLO
Catherine Bell – VOICE
Chris Wardlaw – GUITAR
Eric Mrugula – VIOLIN & VIOLA
Hannah Young – PIANO
Janine Neprud – FLUTE, PIANO & UKULELE
Jim Snedeker – BRASS & WINDS
Jin Lee- PIANO
Judy Bruneau – DRUMSET, PERCUSSION & PIANO
Lily Sexton – FIDDLE & VIOLIN
Tom Williams – GUITAR, PIANO & BASS
Tristan Sullivan – DRUMS & KEYBOARDS
---
Kevin Collins – GUITAR
Kevin is a graduate of the Hartt School in Classical Guitar. In New York, he appeared at Windows on the World in the World Trade Center and at The Rainbow Room and taught guitar at Columbia Univeristy. Formerly, Kevin was Guitar Faculty at the University of Massachusetts Performing Arts Division. You can still visit his Guitar at UMass website. Kevin teaches all kinds of music and uses songs to teach music theory.
---
Ben Peterson – CELLO
A graduate of Grinnell College, Mr. Peterson studied with Yehuda Hanani at the Peabody Institute. He is finishing on his doctoral dissertation at Boston University. Ben is an active soloist and chamber music performer, as well as conductor of the Amherst Regional High School orchestra, and a really fantastic cello teacher. Visit Ben at CelloWeek.com
---
Chris Wardlaw – GUITAR
Chris graduated Cum Laude with a B.Mus. from Keene State College in Guitar Performance, where he studied with Jose Lezcano. He began lessons at the age of five with Kevin Collins and never let up. An active performer and composer, Chris plays in the band Pale Horses, as well as solo guitar. Chris teaches acoustic and electric guitar and he will help you unlock your talent. Also, Chris is a SHRED-HEAD. If you feel the need to shred, Chris is your man.
---
Catherine Bell – VOICE
Catherine holds the MM degree from UMass in Vocal Performance and she sings with the Five College Music Collegium. She teaches a variety of styles including Classical, Musical Theater, Show Tunes, Early Music, Folk, Gospel, Blues, Pop, etc. Catherine plays in the Celtic band The Wailing Banshees.
---
Eric Mrugala, VIOLIN & VIOLA
Chicago native Eric Mrugala discovered the violin when he was three and never lost that initial spark. A graduate of Boston Conservatory, Eric serves as Concertmaster of the UMass/Amherst Symphony Orchestra and also teaches at The Putney School. He is a very experienced teacher and a generally happy fellow who will help you play your best.
---
Janine Neprud – FLUTE, PIANO & UKULELE
A K-12 Certified music teacher, Janine Neprud graduated with honors from the University of North Carolina Greenville with a B.Mus.Ed. She is currently a M.M. canditate in Flute Performance at UMass/Amherst. Janine is a happy, thoughtful teacher who loves to share her love of music with her students.
---
Judy Bruneau, DRUMS & MALLETS
The child of a drummer, Judy grew up in a musical home, surrounded by music, and studied piano and drumming as a child. She attended the University of Massachusetts, majoring in Percussion and taught at Deerfield Academy. After college, Judy moved to Washington DC where she played in pit orchestras for musicals and was active in the DC jazz music scene. Now back in the valley, she is an in-demand drummer in the local music scene. Judy teaches drumset, orchestral, hand drumming, as well as mallet instruments. She is an enthusiastic teacher who will give you the skills you need to succeed at drumming and percussion. Check out Judy's website at JudyTeaches.com
---
Hannah Young – PIANO
Hannah Young studied piano at the San Francisco Conservatory, gaining admission when she was fourteen. From a musical household, she began piano at age three. At age 12, she played violin in the all-state California Youth Symphony. Hannah never lost the the fun of playing piano; it is about play-ing. Hannah is fluent in Spanish and Chinese.
---
Jim Snedeker – WOODWINDS & BRASS
Jim started the Saxophone when he was six. He holds the MM degree in Music Education from UMass and is Mass. Certified in Music Education, K-12. He has taught for 20 years in public schools and is fluent in several different styles. Currently, he is Instrumental Music Director at Bement School in Deerfield. Learn more at JimSnedeker.com. Feel free to CONTACT us if you have any questions.
---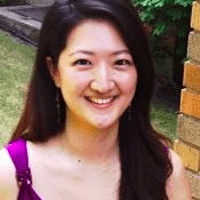 Jin Lee – PIANO
Jin Lee is part of the Piano Collaborative Program at UMass/Amherst and she did her undergrad at the Univ. of Iowa. Jin is a happy, patient teacher with many years of experience who loves her job and all the people you meet. Please CONTACT us if you have any questions.
---
Lily Sexton – FIDDLE & VIOLIN
Lily Sexton came up thru the Waldorf School string program from a very early age and is also classically trained in voice. Lily teaches the Suzuki books and classical technique. And fiddle, performing in her band "Mamma's Marmalade". She is really good with kids and has fun giving her students the skills they need to have fun and succeed.
---
Tom Williams – GUITAR, PIANO & BASS
A talented multi-instrumentalist, Tom's music degree is in the bass, both acoustic upright and electric, from the University of Arizona. Tom is also an accomplished jazz guitarist, as well as folk, acoustic, and electric styles. And he has played and taught piano for many years. Whatever your interest, Tom will help you have the most fun with your instrument. Check out his website at tomwilliamsguitar.com
---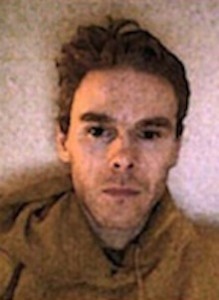 Tristan Sullivan – DRUMS & KEYBOARDS
Tristan Sullivan teaches drums, keyboards, and music therapy at the Red Barn. Tristan has played in jazz, funk and rock bands extensively throughout New England, on drums and keyboards. Tristan graduated Cum Laude from Westfield State University in Music Ed. and he is a MCLA K-12 certified classroom teacher. He has taught Middle School music and also teaches at the Berkshire Music Center.
---