You can start lessons any time. We offer weekly 30, 45 and 60 minute lessons. Teachers set their own schedules and rates, so please contact us and let us know what you are looking for, and we will help you get started.
We love music.
Kevin Collins – GUITAR
Ariel Parkington – VIOLIN
Ben Peterson – CELLO
Can Gao – PIANO
Carol Hutter – VIOLIN & VIOLA
Catherine Bell – VOICE
David Mosher – PIANO
Jim Snedeker – BRASS & WINDS
Karl Rausch – GUITAR
Monica Robelotto – PIANO
Renee Mosher – FLUTE & VOICE
Sarah Bish – CELLO
Tom Williams – GUITAR, PIANO & BASS
Tristan Sullivan – DRUMS & KEYBOARDS
---
Kevin Collins – GUITAR
Kevin is a graduate of the Hartt School of Music in Classical Guitar. In New York, he appeared at Windows on the World in the World Trade Center and at The Rainbow Room. Formerly, Kevin was Guitar Faculty at the University of Massachusetts Performing Arts Division. You can still visit his Guitar at UMass website. Kevin teaches acoustic and electric guitar and uses songs to introduce you to music theory.
---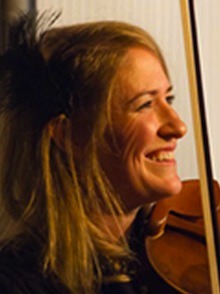 Ariel Parkington – VIOLIN
Ariel has two Masters degrees, in Chamber Music and in Violin Performance. She is a fully Certified Suzuki Instructor. Ariel is currently on the music faculty at Deerfield Academy. Aside from her solo, orchestra and chamber music work, Ariel tours with her family band The Parkington Sisters, recently opening at Fenway Park and Boston Symphony Hall. Find out more at ArielViolin.com
---
Ben Peterson – CELLO
A graduate of Grinnell College, Mr. Peterson studied with Yehuda Hanani at the Peabody Institute. He is finishing on his doctoral dissertation at Boston University. Ben is an active soloist and chamber music performer, as well as conductor of the Amherst Regional High School orchestra, and a really fantastic cello teacher. Visit Ben at CelloWeek.com
---
Can Gao – PIANO
Can Gao is a graduate of the Piano Collaborative Master's Program at UMass/Amherst where she was recipient of the Geraldine Shank Collaborative Piano Award, 2015.Can started piano when she was five and never forgets how much fun piano is. She is a patient, thoughtful teacher who is always finding ways to make practicing fun.
---
Carol Hutter – VIOLIN & VIOLA
Carol received her M.Mus. degree from UMass/Amherst. She is a founding member of the Northampton Community Music Center, a longstanding member of the Springfield Symphony, and Principal Viola of the Arcadia Players Baroque Orchestra for 16 years. Carol is a patient, thoughtful teacher who will help you connect with the music and your instrument. Visit Carol at CarolHutterViolins.com
---
---
Catherine Bell – VOICE
Catherine holds the MM degree from UMass in Vocal Performance and she sings with the Five College Music Collegium. She teaches a variety of styles including Classical, Musical Theater, Show Tunes, Early Music, Folk, Gospel, Blues, Pop, etc. Catherine is plays in the Celtic band The Wailing Banshees.
---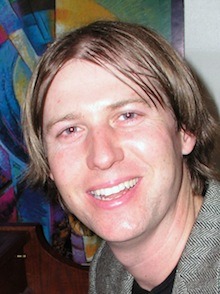 David Mosher – PIANO
David Mosher has been teaching piano, beginner through advanced, for many years. He is currently a PhD candidate in Music Theory at UMass/Amherst. Fluent in many styles, from classical to jazz to pop to rock, he has his students listen, learn, and connect to the music. With his wife, flutist Renee Mosher, they perform in the flute and piano duo ImagineLive Music
---
Jim Snedeker – WOODWINDS & BRASS
Jim started the Saxophone when he was six. He holds the MM degree in Music Education from UMass and is Mass. Certified in Music Education, K-12. He has taught for 20 years in public schools and is fluent in several different styles. Currently, he is Instrumental Music Director at Bement School in Deerfield. Learn more at JimSnedeker.com
---
Monica Robelotto – PIANO
A graduate of the Hartt School of Music in West Hartford, Conn, Monica is certified in Suzuki piano. She also has a lifelong interest in jazz and improv and her music has been featured on NPR. Monica teaches "children of all ages", from five to 105, using different materials and styles to match the student's interests and learning strengths. She began piano at age six and never lost the the fun of playing piano; it is never about the work, it is about play-ing. Hear Monica at MonicaPiano.com
---
Renee Mosher – FLUTE & VOICE
Reneé is a K-12 certified music teacher and teaches in the Berkshire Schools. She completed her Masters in Flute Performance at the University of Houston, graduating Summa Cum Laude, with a secondary major in Voice. She performs with her husband, composer and pianist David Mosher in the duo ImagineLive Music. Renee teaches flute and voice, she is a gentle, thoughtful teacher and her students love music.
---
Sarah Bish – CELLO
Sarah is a graduate of the Cleveland Institute of Music where she completed her Suzuki Pedagogy certificate. Sarah says, "I specialize in teaching the Suzuki Cello Method and I believe in a holistic approach to learning the cello, a solid introduction to ear training, theory, and reading. I truly love teaching and always look forward to each lesson or class as a new experience for everyone, including me!" You can visit her at sarahbish.com
---
Tom Williams – GUITAR, PIANO & BASS
A talented multi-instrumentalist, Tom's music degree is in the bass, both acoustic upright and electric, from the University of Arizona. Tom is also an accomplished jazz guitarist, as well as folk, acoustic, and electric styles. And he has played and taught piano for many years. Whatever your interest, Tom will help you have the most fun with your instrument. Check out his website at tomwilliamsguitar.com
---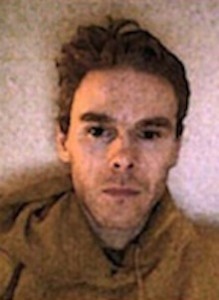 Tristan Sullivan – DRUMS & KEYBOARDS
Tristan Sullivan teaches drums, keyboards, and music therapy at the Red Barn. Tristan has played in jazz, funk and rock bands extensively throughout New England, on drums and keyboards. Tristan graduated Cum Laude from Westfield State University in Music Ed. and he is a MCLA K-12 certified classroom teacher. He has taught Middle School music and also teaches at the Berkshire Hills Academy.
---