The Red Barn Music School is a collaboration of 14 teachers giving music lessons, classes & groups at our studios by the Amtrak Station in Amherst, MA. We are handicapped accessible, with lots of free parking and buses, and rentals for beginners. We only do fun. Questions? Contact Us.
---
Open House
Free concerts and demonstrations
Meet the teachers, try the instruments
Open Registration for Spring 2018
Free cookies and drinks
Questions? Contact Us
---
The Red Barn welcomes
The Red Barn welcomes Jin Lee, Nic Zannoni, Lily Sexton & Tom Williams. Welcome to the Red Barn Family.
Jin Lee – PIANO
Lily Sexton – VIOLIN & FIDDLE
Nic Zannoni – VIOLIN & VIOLA
Hannah Young – PIANO
---
Music lessons
Lessons start any time. All ages & levels, beginners welcome. As Ariel says, we only do fun. CLICK HERE to meet our great faculty.
---
Thank you for your support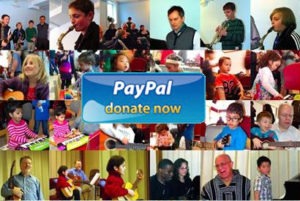 Thank you for your support Without the support of many, in both donations and kind wishes, the Red Barn would not be able to reach so many happy children today. Please consider donating to the Friends of the Red Barn, our nonprofit 501c3 organization, so that kids can take music based on desire and not just means. Thank you!